3 TOP Tricks for Living in Mexico - Feb 7th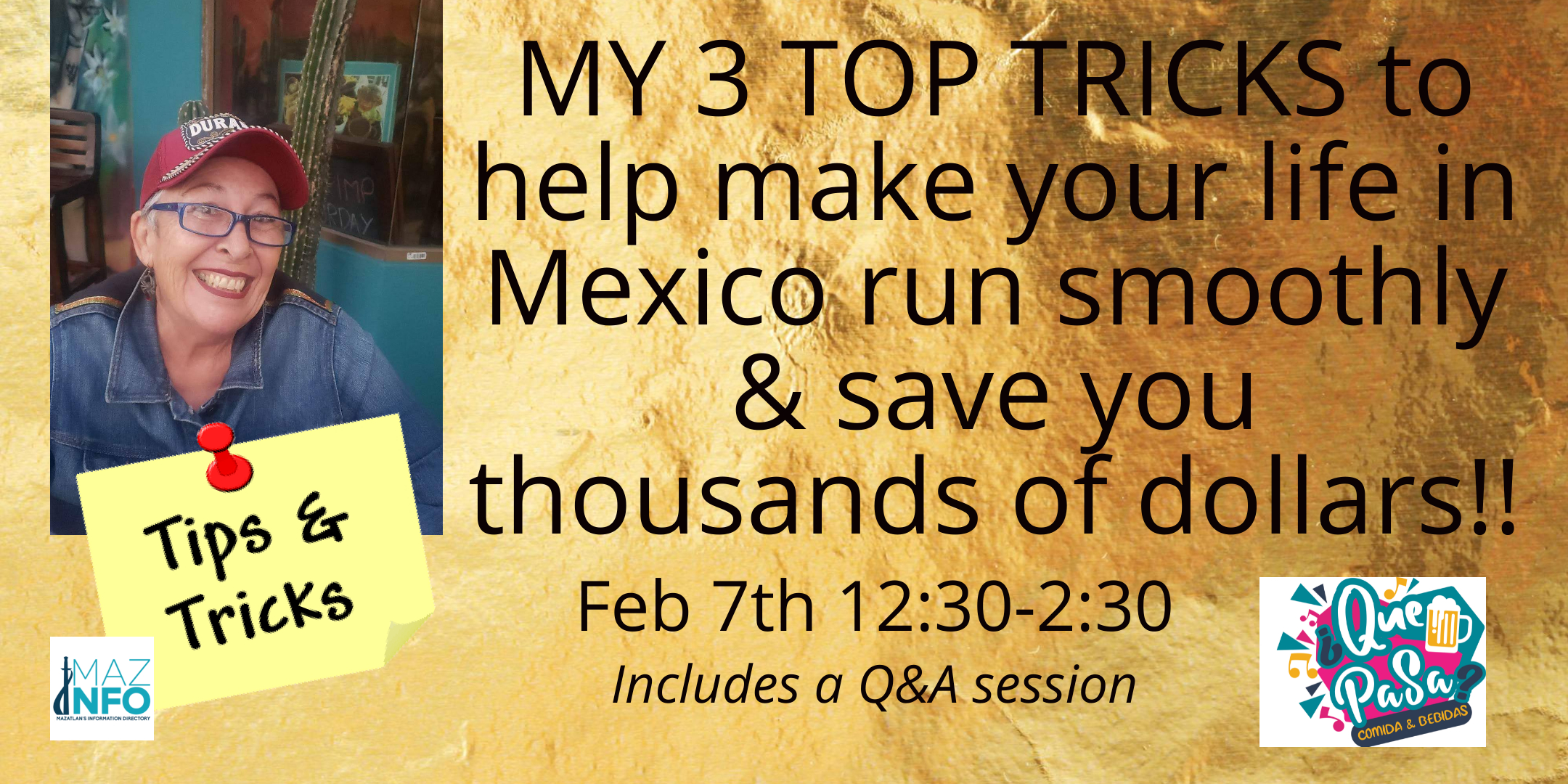 These are the TOP 3 FRUSTRATIONS people have when they move to Mexico and that I get asked the most about!!
~~~ My USA/CDN BANK won't send the VERIFICATION codes to my Mexican cell!
~~~ How can I pay my Mexico bills / helpers / staff when I'm back in my home country?
~~~ How can my family (or online stores) NOB* ship things down to me in Mexico securely?
**BONUS SECRET** How you can cancel your expensive Canadian/USA cell plan but KEEP your original CELL number while accessing a much cheaper Mexican cell provider. $$$SAVE THOUSANDS$$

---
Come down to Que Pasa Cantina in the Golden Zone and let me help make your life here a little easier! I will share with you some of my tips and tricks for making life in the pearl of the Pacific even more wonderful! There will be time allowed for a Q&A session. **BY DONATION** 12:30pm - 2:30pm
A little about me: I moved (lock, stock and barrel) to Mazatlan from Canada twelve years ago and since then I have accumulated a myriad of tips and tricks that makes my life here just a little bit easier. And now I want to share my knowledge with YOU and help you create a fantastic life in this beautiful corner of Mexico!
*North of the border
chat Feb 7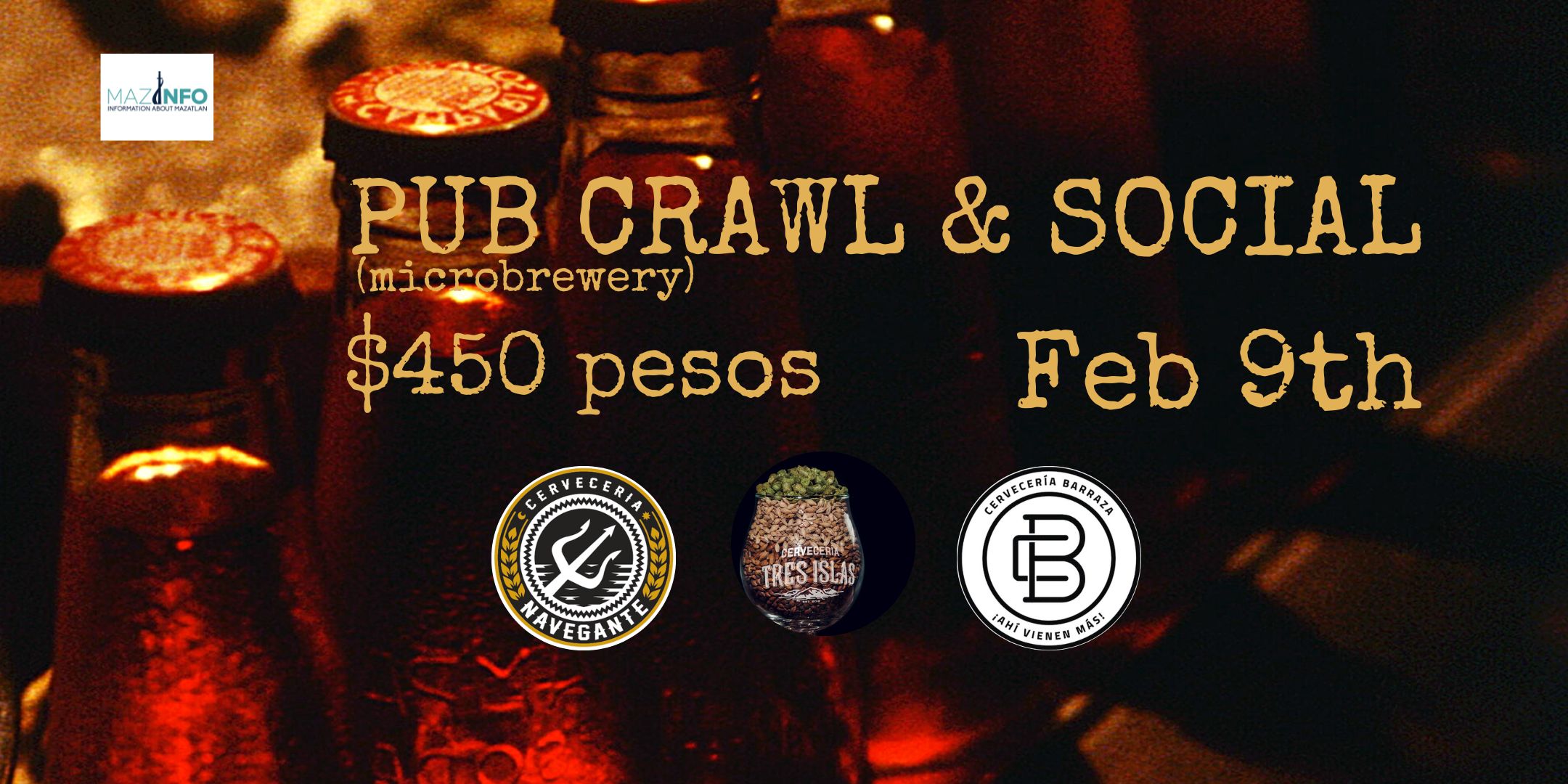 We'll start our crawl at Navigante on the Malecon, then off via an Auriga to Las Tres Islas in Centro where we will get a short tour/history of the brewery then slip next door to Mariscos Piquillas for delicious seafood snacks before we head a few doors down to the newest brewery in town, Barraza, to top off our crawl!
$450 PESOS - PRICE INCLUDES: 2 tasters/samplers at EACH stop, brewery tour and one way transport from Navigante, Tres Islas and Barraza.
**MUST RESERVE & PREPAY** (Refunds up to 48 hrs prior to event)
3pm - 6pm
pub Feb 9